World Class Canada
---
Waterfowl Hunting
Goose Hunting Guides and Duck Hunting Guides!
Let's Hunt
About
---
We are the premier Saskatchewan outfitter specializing in world-class waterfowl hunts.
We are located at the first stop for waterfowl on the largest migration corridor in North America. Virtually all the land north of us is provincial forest so the rich farmland that begins here at Goose Haven Outfitters is the first feeding spot for migrating waterfowl. This agricultural grain belt spreads south from our location to form the prairie pothole region, which is known as "the duck factory."
The area is PERFECT for waterfowl hunting. We offer spectacular goose and duck hunting. Each year the sky fills with migrating waterfowl eager to replenish their energy stores for their flight south – and they pile in! As the premier waterfowl outfitters, we pride ourselves in offering the absolute best goose and duck hunting in Canada. The sheer numbers of ducks and geese that converge on Goose Haven is truly something to witness.
Our Canada goose hunts are typically in wheat, barley, oat or pea fields. The duck hunts are a mix of field and water hunts. We go where the birds are. Thorough scouting is a key to our success. We find the waterfowl, determine the spots that offer the best goose or duck hunts, and that is where you hunt. You will hunt in a different location every day. Everyone knows waterfowl hunting in Canada is excellent, but Saskatchewan waterfowl hunting at our location is even better.
At Goose Haven Outfitters we make every goose and duck hunt the best possible. Our hunting guides are skilled, knowledgeable, professional and have years of waterfowl-hunting experience – and they have access to thousands of square miles of the best Canada goose and duck hunting in Saskatchewan. We are fortunate to have such friendly and healthy relationships with the farmers in the area. We can offer some of the absolute best Canada waterfowl hunting because of our farmers who are just as anxious as we are for you to have a great hunt! We have the utmost respect for their property, the environment and the natural resources we harvest on a daily basis.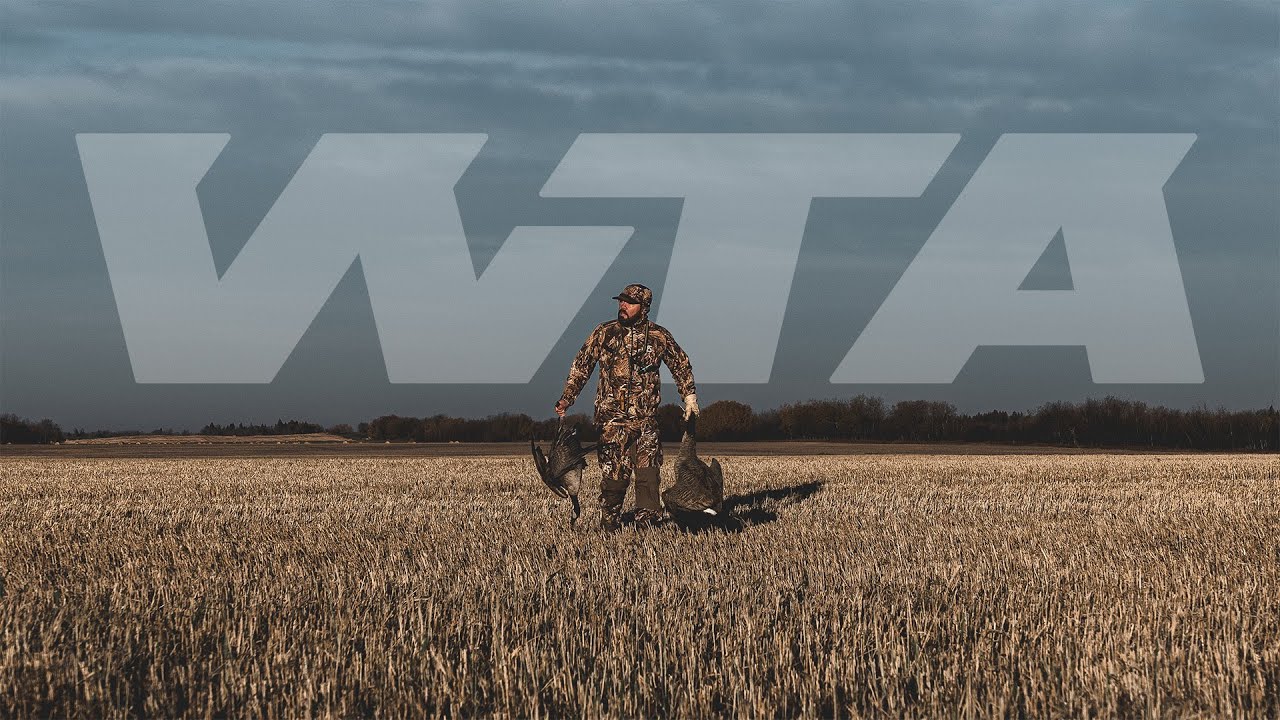 Lodging
---
When you are not hunting, you can relax in the private and peaceful atmosphere at the Goose Haven Lodge.
Our Riverside Lodge is located near the confluence of two rivers, the Beaver and the Meadow. Lodge location was chosen for its proximity to both huntable and watchable wildlife and it is truly a unique and special place. Situated on the edge of the forest line, our lodge provides for easy access to the agricultural lands to the south and to the lakes, rivers, and forest uplands to the north. There is a large Ducks Unlimited Marsh Project near the lodge which attracts a wide range of wildlife right to the front lawn. It truly is Goose Haven!

Goose Haven Canada Outfitters is not just a fantastic hunting trip, it is an awesome experience. The lodge is stocked with fresh baked pastries, muffins and cookies. After a memorable day of hunting, you will enjoy a home cooked meal. At night, the northern lights dance in the sky and you can hear coyotes in the distance.

View Lodging
Destination
---
Saskatchewan, CA
Located in central Saskatchewan at the boundary of forest to the north and rich agricultural fields to the south, we are right where geese and ducks encounter their first feeding areas as they migrate south. At Goose Haven Outfitters, we take this fantastic hunting opportunity and deliver it 10 feet from your blind.
Learn More
Let's Hunt
"I keep coming back is because of the hunting, food, accommodations and most of all, the people."
Bob N. - Birmingham, AL
"I want to thank you both for a wonderful time at Goose Haven. You and your staff were great and provided us with memories that will last a lifetime. Thanks again!"

Larry Z. - Alaska
"Just want to thank you for a great hunt! Still can't believe we killed 76 ducks in 46 minutes. Already looking forward to hunting with you again next year. Thanks again."
Stephen H. - Tupelo, MS
"The hunting was fantastic along with the accommodations, food and hospitality. I know my dad enjoyed it just as much. It was great to share those memorable hunts with him. Also, please tell your
guides thanks again. Without them the hunts would not have been the same. Thanks again!"

Todd F. - Thibodaux, LA
"I just wanted to thank you and Scott for a wonderful trip. The guides and chef were all top notch. Everyone on our trip had a great time. I will see you next year. Thanks again!"
Ray M. - Louisiana
"Everything about your operation is first class! This was my third time traveling to Canada to hunt geese and ducks. I have to say this was the best. Your staff made it very easy to accomplish the hunts. I look forward to more wonderful times with Goose Haven Outfitters"
Jodie - Louisiana
Goose Haven Canada Outfitters is the premier Canada duck hunting and goose hunting outfitters. We are a fully licensed waterfowl outfitter in Saskatchewan, Canada. We offer superb Canada goose and duck hunting. As the top waterfowl outfitters in Canada we take pride in your goose and duck hunting success. Our guides are knowledgeable and professional. The lodging is comfortable, the food excellent and the waterfowl hunts are simply outstanding. Experience the spectacular hunting at Goose Haven Canada Outfitters. Your waterfowl hunts are important and we are THE waterfowl outfitters you can trust. We promise to do whatever it takes to make your goose and duck hunting trip a success. Our hunts are honestly SUPERB!

© Copyright 2023 Goose Haven Canada. All rights reserved.