Goose Haven Outfitter's success can be attributed to the hard work of the property manager, guides and staff all working together toward the goal of providing the best possible experience for our clients – who arrive as hunters but depart as friends. Through the efforts of the Goose Haven team, we strive to live up to and exceed the expectations of those who put their faith and confidence in us. Goose Haven Outfitters is an experience unlike any other in Canada.
The History Of Goose Haven
Goose Haven Outfitters has been in operation for more than 20 years.
The first outfitting operation was managed by the Holtet family on Cabana Road. In the early 2000s, the Saskatchewan waterfowl boom led to Lynn Holtet and her husband Scott Erickson building the foundation of the successes of what Goose Haven is today – great facilities, top-notch scouting, top-shelf guides, incredible food and community integration. As family life changed for Lynn and Scott, they passed the torch to longtime friend and guide Lance Robinson. In searching for a new location for Goose Haven Canada, we settled along the Beaver River. We are proud to carry on the reputation Goose Haven Outfitters has as a first-class destination for goose and duck hunts providing a world-class waterfowl hunting experience in Saskatchewan.
As this adventure took traction and grew, we were able to expand once again and purchase a beautiful lodge on Green Lake. In its history of ownership over the last 10 years, it is best known as Buck Paradise. Although not our primary waterfowl lodge, we often use this for our other hunting and fishing adventures and events.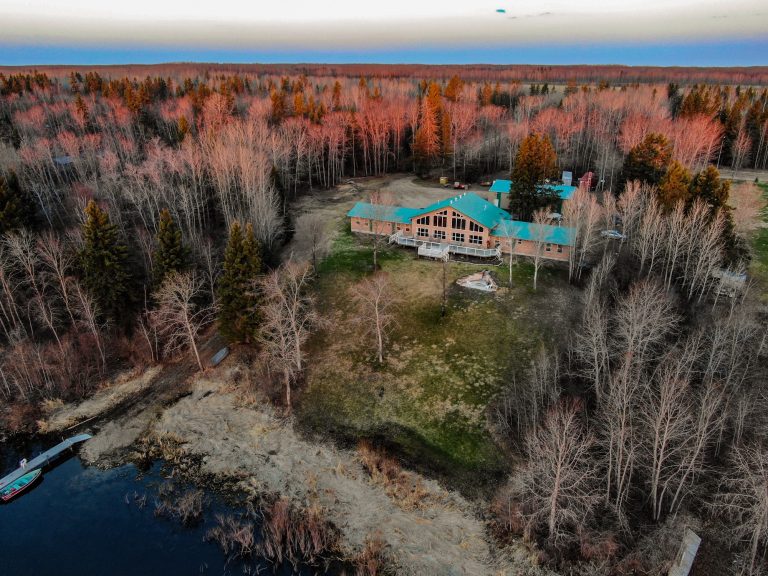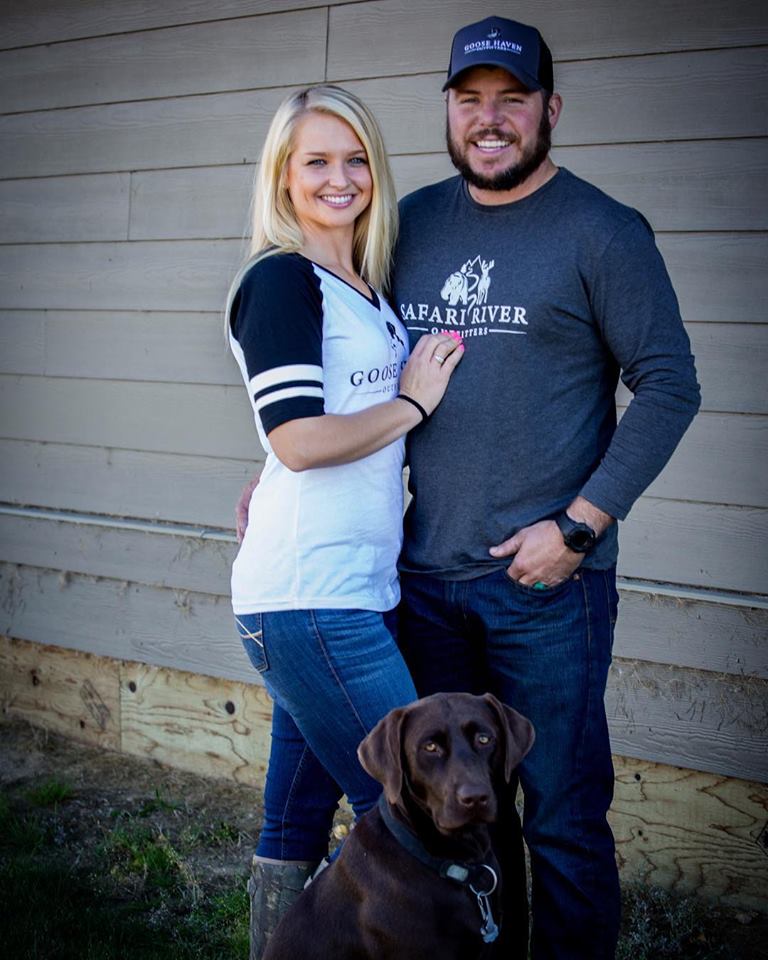 Owner/Operations Manager & Outfitting Business Coordinator
Lance has more than 15 years of professional guiding and outfitting experience. He is a registered Maine guide and holds his captain's license through the U.S. Coast Guard. He is also a certified Wilderness First Responder. He has guided and participated in waterfowl, bear, deer, turkey, wild hog, alligator, moose, grouse, sea duck, ice-fishing and open-water and offshore fishing trips, carrying on his passion for the outdoors which was handed down from his father and grandfather.
Emily earned an undergraduate degree in architecture and civil engineering, general studies and construction management and her Master's degree in leadership from the University of Southern Maine. Emily is pursuing her Maine guide's license in hunting, fishing and recreation. Emily is also a volunteer firefighter. She traded her high heels and business suits to join Lance in the Safari River journey. They were married in June 2017 and their daughter Brooke was born during rut week of deer season in Canada in November of 2019!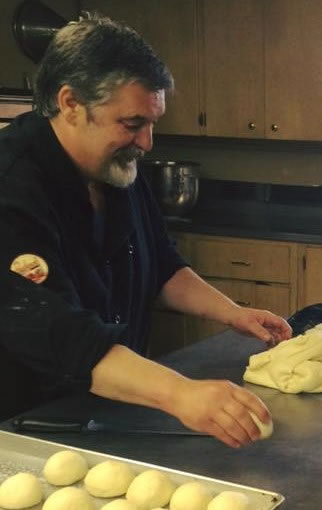 Executive Chef at Riverside 
Craig has years of experience as a chef in several outfitting lodges and as an executive chef and owner of a restaurant in southern Canada. His culinary expertise and delicious dishes will have you asking for his recipes and wanting to take him home!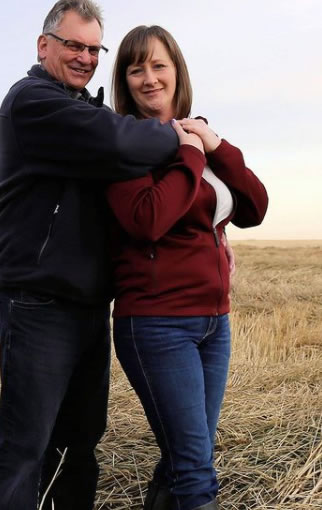 Executive Chef at Lakeside
Lori came to us as Craig's sous chef and he knew she'd be perfect for the task of running her own kitchen as we expanded to Lakeside. Fair warning, her family recipes and homemade pastries and desserts may have you heading home a few pounds heavier!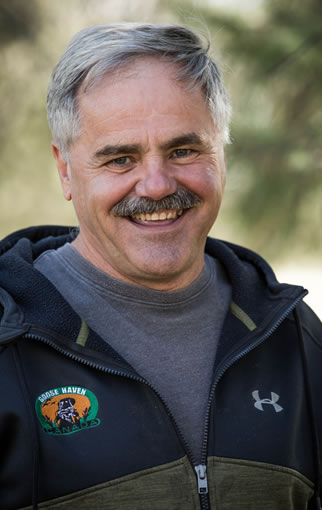 Morley is from Meadow Lake and has been involved with our operations for several years. Morley's passion is everything outdoors. His favorite is fishing but he helps with all guided hunts here at Safari River/Goose Haven.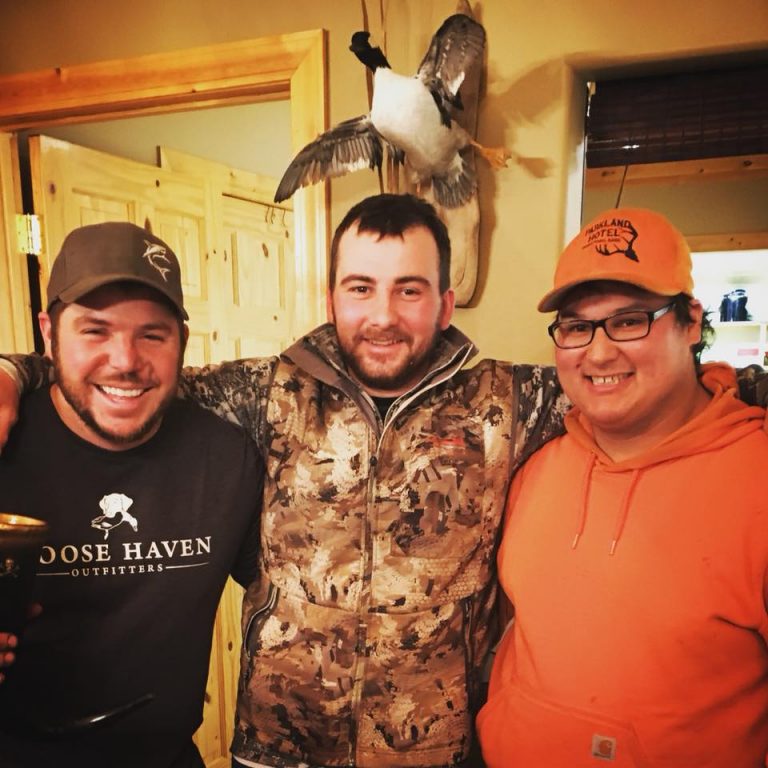 Left to right: Lance, Henri, Cooper
GUIDES AT RIVERSIDE: Henri Lazar, Cooper Link, Ashton McIntyre
GUIDES AT LAKESIDE: Joel Desjarlais, Kyle Gardiner, Chad Laliberte, Phane Ray, Tyler Wilson
Finding huge flocks of waterfowl is one thing. Putting a hunter on the X is another thing altogether. Our guides are experienced hunters themselves, with more than 75 years of combined hunting experience. Long before your arrival in camp, our guides and scouts are scouting hunting areas, exploring new territory, and strengthening our relationship with landowners. They will be working even harder during hunting season. They constantly confer, monitor wind and weather, review hunt strategies and locations and, finally, professionally provide a memorable hunting experience.
Our guides put considerable effort into making sure our clients have a safe, successful, and enjoyable hunting trip. Please remember how hard your guide works and show your appreciation through gratuity. A tip to your guide is customary and much appreciated.
Tipping is one of the least understood aspects of a guided hunt & can be the most awkward to discuss or ask about so we created some guidelines/tips to better understand the tipping process. Camp minimum/average is 10% of your total hunt (per hunter).
10% = Good hunt
15% = Great hunt
20% + = Hunt of a lifetime
Waterfowl in camp is a team effort; guides, bird spotters, chefs, cleaners, etc. Tips should be paid in USD to the office (Emily & Lance) so that it can be dispersed appropriately

If you would like to go above & beyond the camp minimum to the office, you are welcome to tip your guide and chef directly (example: Chef-they also work hard to make sure food is delicious- how much would you tip at a restaurant?)

Chef gratuity is over/above the 10% (for example $350 to the guide, $100 for chef)

As owners, we do not take any tips from this amount as we know our guides work hard for their tips and want to reward them to the fullest extent.   

If you had the hunt of your lifetime, please tip accordingly!

Tips should be forthcoming whether or not any animals were taken-provided the guide did his/her best to find said animals.  It isn't the guide's fault if it is a slow hunting week.

If you tip lower than is customary, we take it to mean you are unhappy with your experience and do not plan to re-book with us.
THANK YOU!
Adapted from Peterson's Hunting-April 2004
HEAD OF HOUSEKEEPING RIVERSIDE: Tiami Wheeler
HEAD OF HOUSEKEEPING LAKESIDE: Janet Laliberte
Our staff does an exceptional job of keeping our lodge and guest rooms clean and comfortable ensuring you have a comfortable visit.